44 S Main, Aberdeen ID, 83210 | P: 208-397-4540| F: 208-397-5215 |

Retail Hours: Monday - Saturday: 8:30a.m.-6p.m. | Sunday: Closed

Pharmacy Hours: Monday - Friday: 9:30a.m.-6p.m. | Saturday: 9:30a.m.-1:30pm | Sunday: Closed
Sign Up For Our Newsletter
Stay up to speed with our latest promotions, special deals, and announcements by signing up for our free e-newsletter.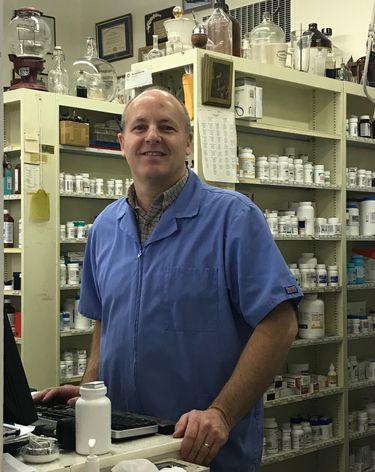 Meet Your Pharmacist
Dwight Wallace, PharmD/Owner, has worked in Wallace Drug since 1970 doing all jobs from trash and maintenance to Pharmacist. He graduated from ISU as a pharmacist in 1992. He is here to help in all aspects of your healthcare.
Specialized Services:

Reminders
Set reminders to take your medications.

Refill On-The-Go
Refill your medications 24/7 without logging in.

User Profiles
Safely store and manage your list of prescriptions.

Delivery Options
Request a refill and delivery with a single click.